23.11.2012
"Azhar" National Prize of public recognition of the achievements of women in Kazakhstan"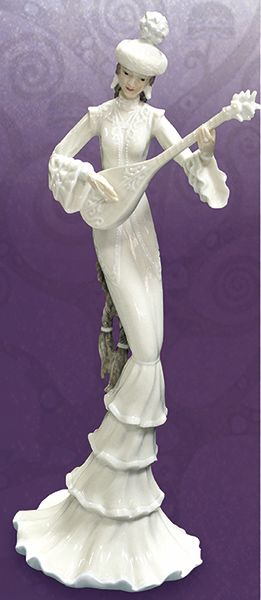 The Award ceremony for laureates of the Republican competition "Azhar" National Prize of public recognition of the achievements of women in Kazakhstan" was held in 23rd of November 2012 in Astana within the framework of the Third Eurasian Women Summit (EWS-3).
"Azhar" prize is the main social award of women in Kazakhstan. Aim of this prize is to raise the social status of women, who are professionals with their active life and social positions, and to appreciate their major contributions to development and prosperity of independent Kazakhstan. Striking results of labour, impeccable business reputation, active participation in social and charitable programs are indispensable conditions to participate in competition.
Competition is held on 10 nominations. Women, who are active in policy, economics, who are government official, heads of small and medium size enterprises, physicians, scientists and many other worthy representatives of Kazakhstan's society participate in every of these nominations. Public recognition is the important incentive for successful activity for everyone, it stimulates to fulfill self-potential, and to make priorities in job and life.
Natalya Mironovna Khilchuk, who is chief technologist of the "Rakhat" JSC, became the holder of "Azhar" award in "Economics" nomination under the decision of experts' panel.
Team of the "Rakhat" JSC whole-heartedly congratulates Natalya Mironovna on deserved recognition and wishes her robust health, lots of luck and new achievements!
---