21.11.2012
The Third Eurasian Women Summit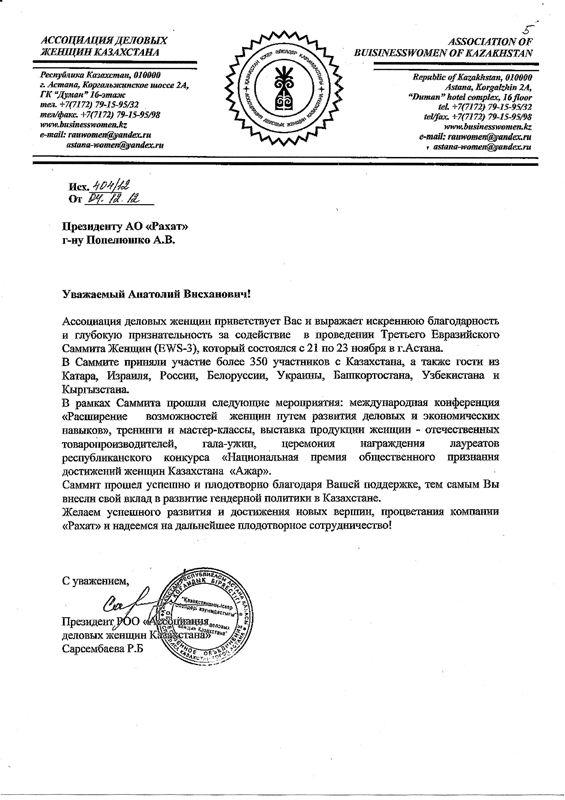 "Rakhat" JSC has been the sponsor and the partner of the Third Eurasian Women Summit (EWS-3) held from 21st to 23rd of November 2012 in Independence Palace of Republic of Kazakhstan in Astana. Summit was created as unique format of the meetings of leaders in social women's movements, business structures and international policy on Eurasian Economic Zone.
More than 350 people, as well as visitors from more than 20 countries have participated in Eurasian Women Summit.
Exhibition of domestic commodity producers has been held within the EWS-3, and our company has taken an active part in this event. Broad assortment of souvenir goods with national designs, which were very popular among participants and visitors, has been presented on exhibition.
Association of Businesswomen of Kazakhstan has been the Organizer of the Summit with the assistance of the National Commission for Women, Family and Demographic Policy of Republic of Kazakhstan
---