04.03.2021
Tomiris® – enjoy a new chocolate history!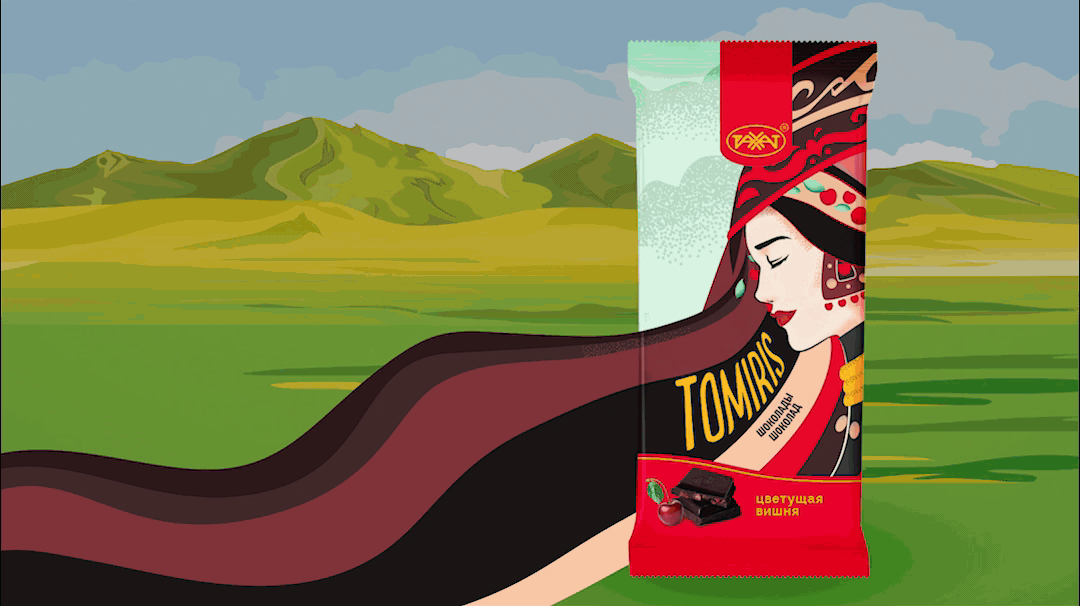 The history of wise, invincible Queen of the Massagetae inspired the specialists of Almaty «Rakhat» factory to create a new bar chocolate brand TOMIRIS® with three different flavor combinations. Fragrant cherry, almond and dried cranberry combined with chocolate became a real epitome of meanings hidden in the name of famous Scythian queen.
TOMIRIS tsvetushaya vishnya® (TOMIRIS blooming cherry®) – the TOMIRIS® brand offers cherries in combination with astringent flavor of natural chocolate for fans of a more intense chocolate flavor – an original and tasty delicacy!
TOMIRIS dikaya klyukva® (TOMIRIS wild cranberry®) — the devotees of a delicate and mild flavor can choose a combination of natural chocolate with dried cranberry – pleasant gustatory sensations are guaranteed!
TOMIRIS zolotoi mindal® (TOMIRIS gold almond®) — ideal combination of natural chocolate and almond will make the fans of classics of chocolate covered nuts feel exultant and will give a feeling pleasure!
Tomiris® – enjoy a new chocolate history!
---