11.11.2009
«Sweets China 2009»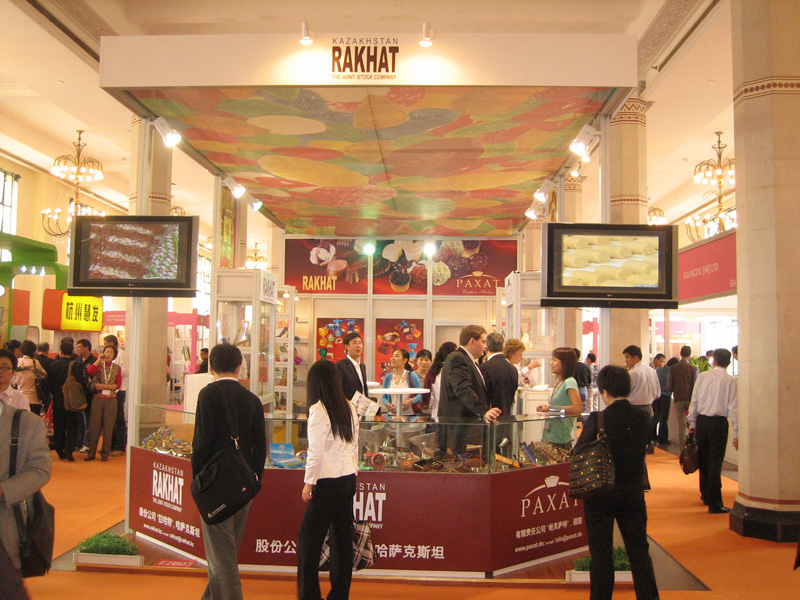 Consumers market of the China is attractive for the product manufacturers all over the world. Therefore year in year out up to 800 exhibitors gather on the autumnal fair in Urumqi. «Sweets China» specialized exhibition,Sweets China 2  which annually holds in Shanghai, is the imposing forum of enterprises of confectionery industry, it is also the field of their tough comprehensive competition.
For some years "RAKHAT" joint-stock company participates in this competition of Chinese consumer's preference. On the area of Shanghai Exhibition Center, where «Sweets China 2009» was held, stand of Almaty factory leaped out not only with the dimensions of its area, but it also attracted attention of visitors with its harmonious design, functional and nonstandard exhibition equipment, impressive and intensional styling.  Sweets China 3 Attractiveness of confectioneries, which were presented in exposition, their consumer properties, related to high level of manufacturing technique and to used ingredients, became the determining factor of throng of people near the stand. Ordinary Shanghai people, members of large wholesale firms, of network retailers, owners of shopping centers tasted plain and milk chocolate, chocolate with the big additives, chocolate candies with the various fillings, and were convinced of the attractiveness of confectioneries. Confectioneries in souvenir packageSweets China 4  attracted great interest. Composite design, unusual materials, valuable decorations and national symbolic were most attractive in the package. Demonstration of New Year's gifts for children, of candies in decorative boxes with New Year design motivated the first application for the lot of gifts to New Year holidays by the East calendar to China.
Oral communications on the exhibition, convincing demonstration of the opportunities on the stand initiated the dialog and perspectives of partnership with the great number of Chinese companies.
---