16.11.2020
Qazaqstan Óneri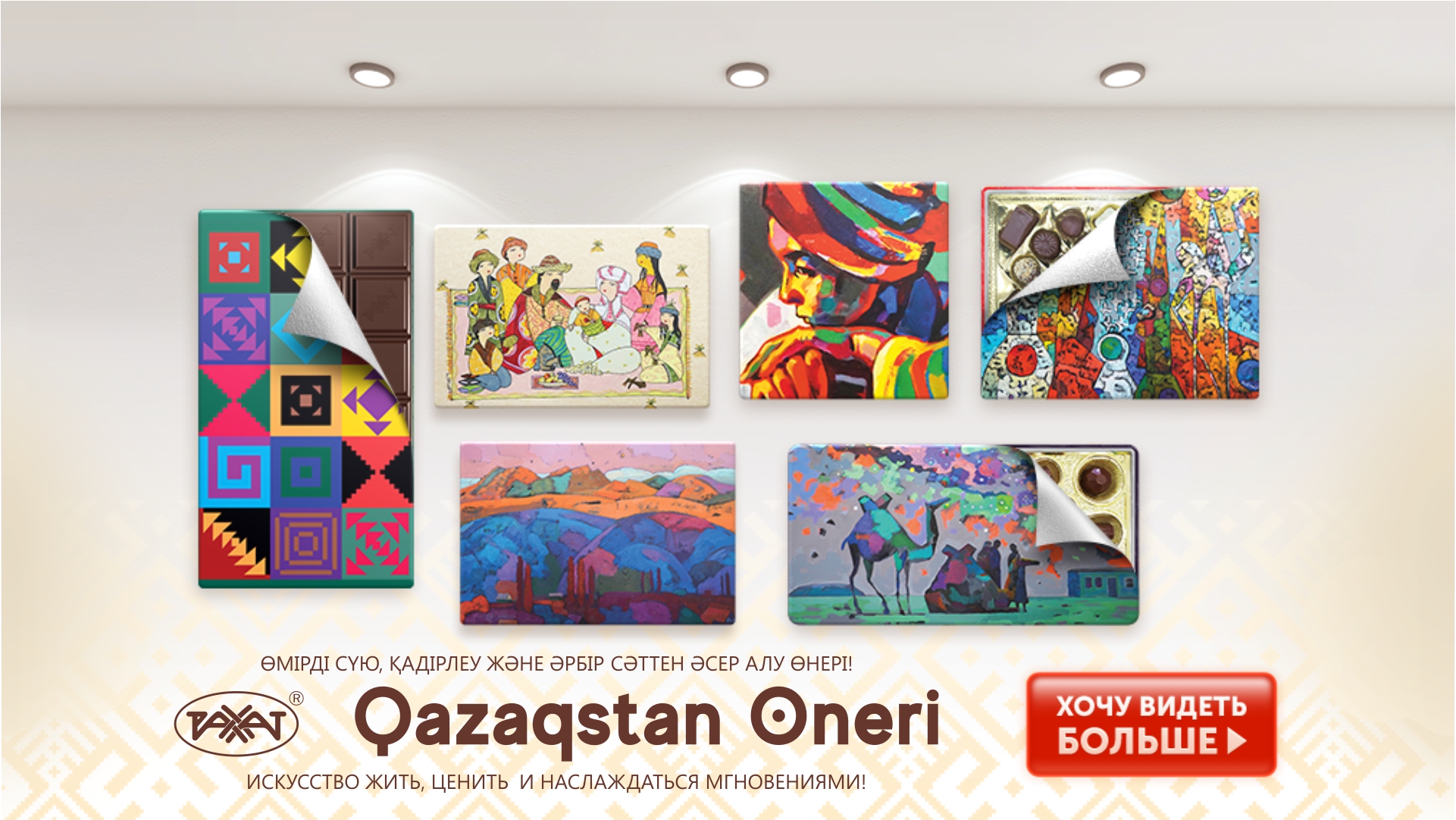 Dear friends!
«RAKHAT» confectionary company together with the platform for cultural and creative exchange «ART FUTURE» present a unique project «Qazaqstan Óneri». Its goal is to acquaint Kazakhstanis with the rich modern culture of our country and inspire Kazakhstani talents to explore the unique artistic style.
The «Qazaqstan Óneri» series includes:
Premium assorted «Pozdravlyau!» A box of candies includes sweets with truffle filling, delicate walnut praline, marmalade in chocolate glaze and crème brulee in white glaze. Each candy means bright taste sensations and excellent mood. Picturesque packaging will introduce you to the paintings of Kazakhstani artists.
A box of candies with fondant fillings «Kuttyktaymyz!». Assorted chocolate will bring the mood of the holiday and will be a great addition to any dastarkhan. The pleasant design will create a feeling of coziness, warmth and national color.
A compact box of chocolate candies with fillings «Randevu». The variety of flavors will impress even the most discerning gourmets. Illustrated packaging will allow you to immerse into the world of modern Kazakhstani art.
Favorite bar chocolate «Kazakhstanskiy», well known for its quality and unique taste to several generations. Unusual packaging design will introduce you to the rich contemporary artistic culture of Kazakhstan.
«Qazaqstan Óneri» is the art of living, appreciating and enjoying the moments!
---