RAKHAT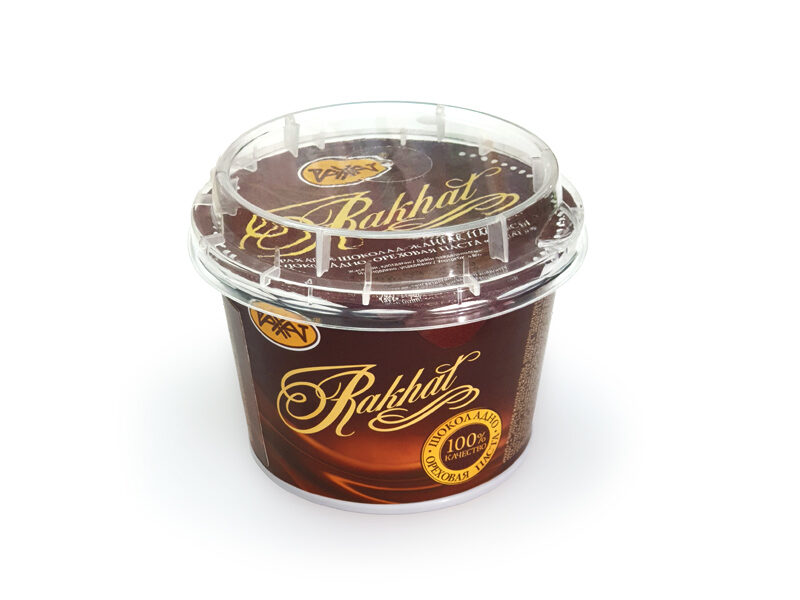 Chocolate product on the base of cacao powder and grated peanut with adding vanilla.
№1834
Food value (average number) 100g of product: Proteins 7,1 g
Fats 34,6 g
Carbohydrates 52,0 g
Energy value 544 kcal
Ingredients: sugar, vegetable fats (palm oil, rape oil), peanuts ground, whey solids, cocoa powder, emulsifier - soy lecithin, kernel of crude almond cocoa mass, aromatizer is identical to natural, vanillin and extract of natural vanilla are intensifiers of taste and smell
Storage temperature is (8-24)°С, relative air humidity should not exceed 75%.
Storage life: 18 months.