Сүйінші 65%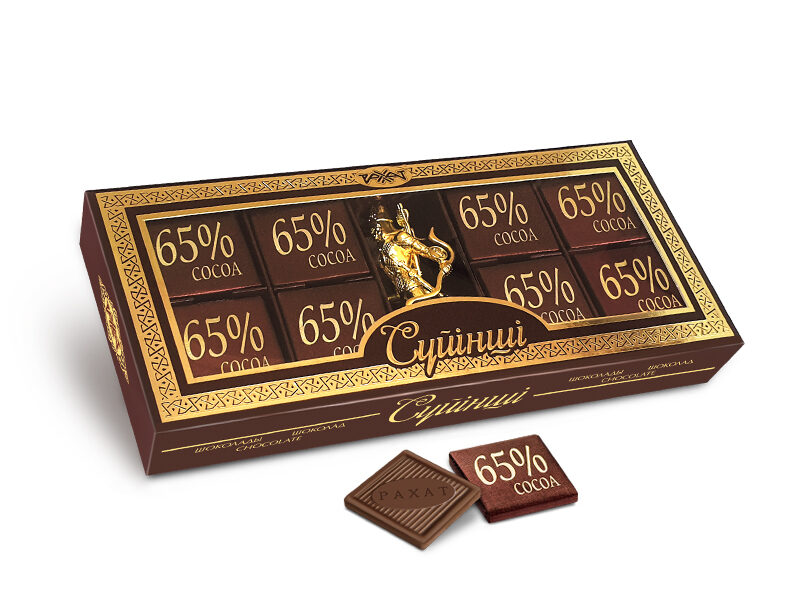 Табиғи ванильдің хош иісі бар, какао өнімдерінің мөлшері кемінде 65%,
классикалық технология бойынша жоғары сапалы какао бұршағынан жасалған, ащы шоколад.
№1725
Ingredients: cocoa mass, sugar, cocoa oil, cocoa powder, emulsifier – soy lecithin; common salt, intensifier of taste and smell – extract of natural vanilla. The total cocoa product content is not less than 65%.