Рахат 80%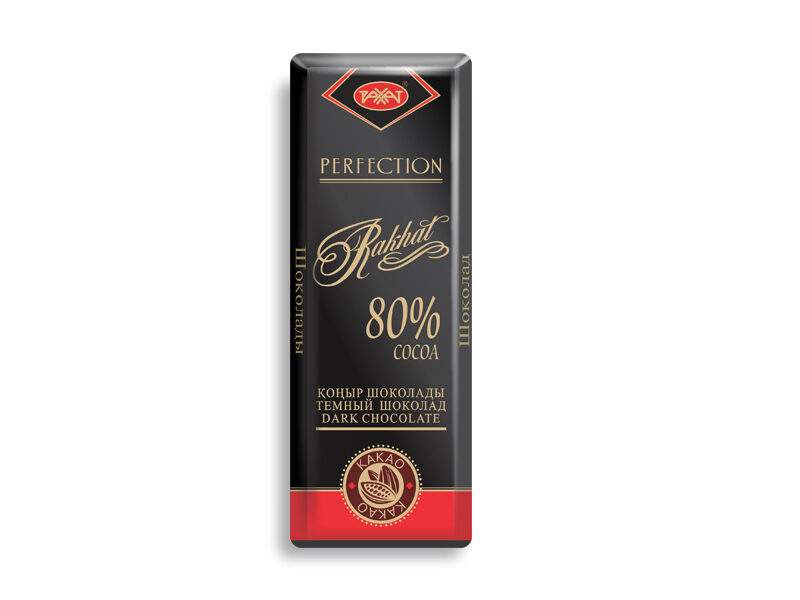 Rakhat 80%" legendary recipe in the form of a mini-bar: astringent flavor of bitter chocolate and intense cocoa aroma, made with the classical technology from high-quality cocoa beans.
№11218
Nutritional value (average values) per 100g of product:
Energy value 587kcal
Proteins 10,3g
Fats 47,1g
Carbohydrate 30,3g.
Ingredients: crude chocolate, cocoa butter, sugar, cocoa powder, emulsifier - soy lecithin; salt, flavor intensifier - natural vanilla extract. May contain traces of milk.
The content of cocoa products is not less than 80%.
Store at temperature (8-23)°C, max. 75% of relative humidity.
Shelf life: 18 months.