«Tomiris zolotoi mindal»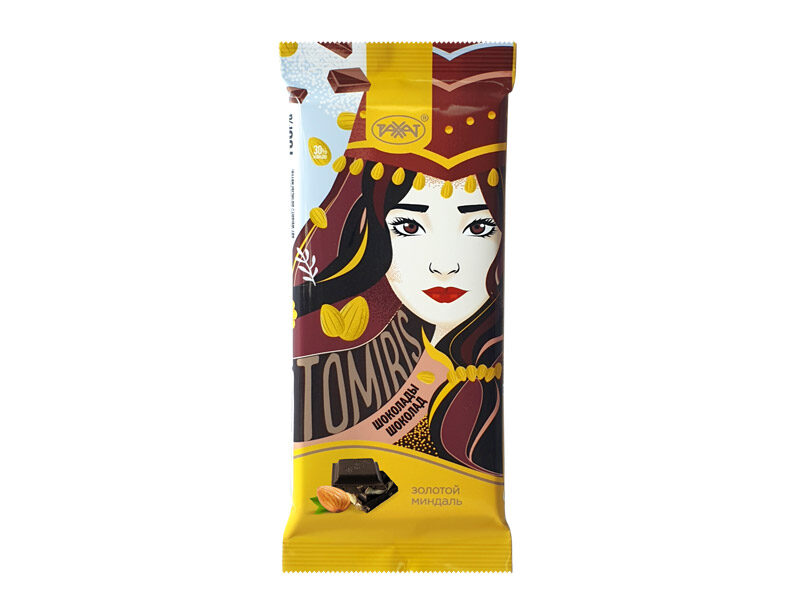 Chocolate made according to the classical technology from high-quality cocoa seeds, with a cocoa product content of at least 30%, with the addition of whole California almond nuts.
№10060
Food value (average number) 100g of product:
Energy value 550 kcal
Proteins 5,1 g
Fats 35,2 g
Carbohydrates 54,4 g
Ingredients: sugar, cocoa oil, cocoa mass, whey solids, kernel of almond, crushed; butterfat, whole milk dried, emulsifier - soy lecithin; fructose, extract of natural vanilla is intensifier of taste and smell. May contain inconsiderable amount of cherries, cranberries (dried fruits).
Storage temperature is (8-23)°С, relative air humidity should not exceed 75%.
Storage life is 12 months.