Prestige funduchniy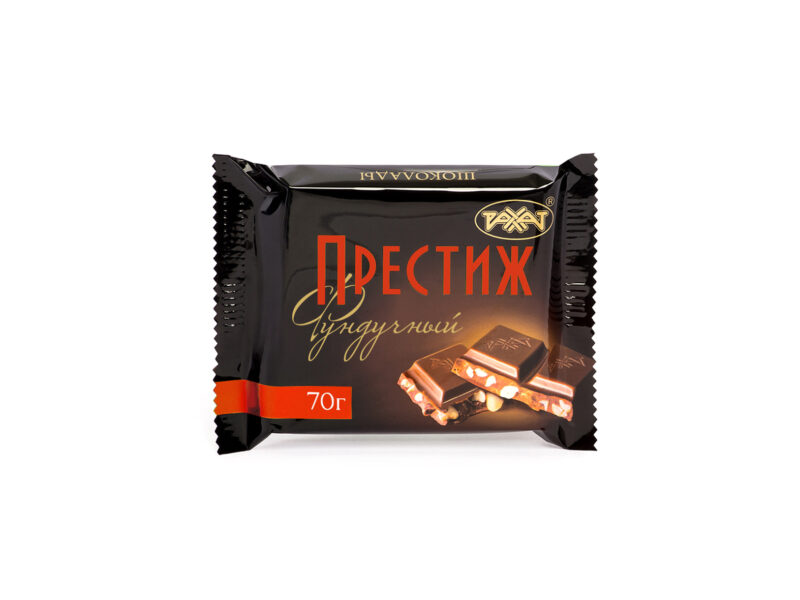 With addition of granulated hazel-nut, vanilla-flavoured.
№1791
Food value (average number) 100g of product:
Energy value 587 kcal
7,2 g of proteins
42,3 g of fats
45,9 g of carbohydrates
Ingredients: sugar, kernel of crushed hazelnut, cocoa oil, cocoa mass, whey solids, whole milk dried, butterfat, emulsifier – soy lecithin; fructose, glazing agents: Capol 425M (glazing agent – shellac; coconut oil, ethanol), Capol 254N (thickener – gum-arabic; sucrose, glucose syrup, palm oil, food additive – sorbic acid; antioxidant – citric acid); intensifier of taste and smell – extract of natural vanilla. May contain negligible quantity of raisins. The total cocoa product content is not less than 25%.
Storage life is 12 months.