Fruit delight cherry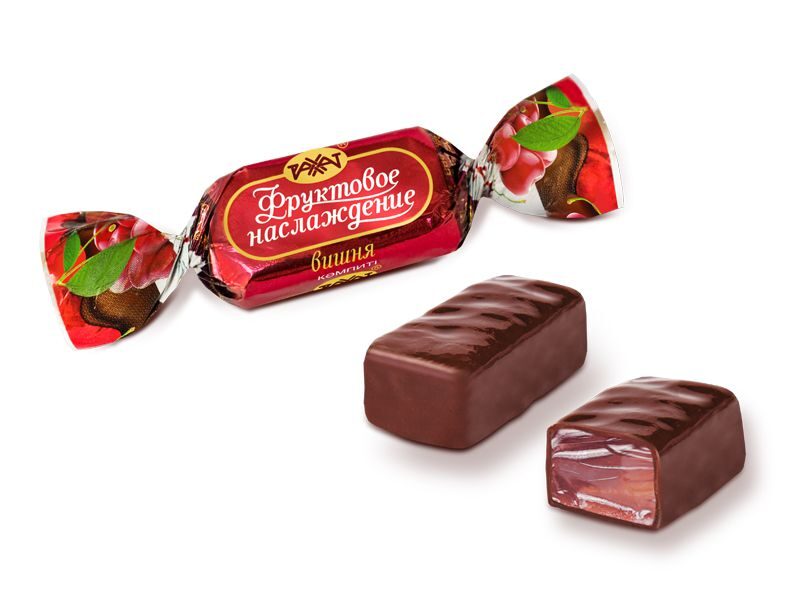 Candies glazed with chocolate glaze, of rectangular form. Jelly body on the basis of pectin with the addition of natural fruit juice, with the taste of cherry.
№1568
Food value (average number) 100g of product:
Energy value 1520 kJ
Calorie content 363 kcal
Proteins 1,2g
Fats 8,3g
Carbohydrates 68,5g
sugar, glucose syrup, cocoa mass, water-holding agents: sorbitol, «Vanilla»; cocoa oil, gelling agent – pectin; neutralizer – citric acid; natural fruit juice, stabilizer – sodium citrate; emulsifiers: soy lecithin, Е476, Е492; aromatizers are identical to natural, food colouring agent – radish, lemon, blackcurrant concentrate.
Storage temperature is (8-24)°С, relative air humidity should not exceed 75%.
Storage life is 6 months.