Fruit delight black currant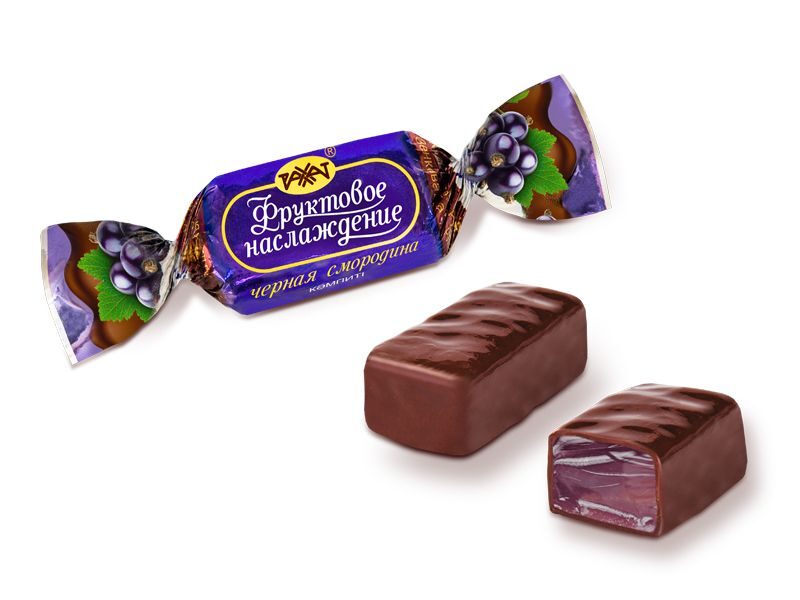 Candies glazed with chocolate glaze, ofrectangular form. Jelly body on the basis of pectin with the addition of natural fruit juice, with the taste of black currant.
№1570
Food value (average number) 100g of product:
Energy value 1520 kJ
Calorie content 363 kcal
Proteins 1,2g
Fats 8,3g
Carbohydrates 68,5g
Ingredients: sugar, glucose syrup, cocoa mass, water-holding agents: sorbitol, «Vanilla»; cocoa oil, gelling agent – pectin; neutralizer – citric acid; natural fruit juice, stabilizer – sodium citrate; emulsifiers: soy lecithin, Е476, Е492; aromatizers are identical to natural, food colouring agent – concentrate of carrot and hibiscus.
Storage temperature is (8-24)°С, relative air humidity should not exceed 75%.
Storage life is 6 months.