Aitys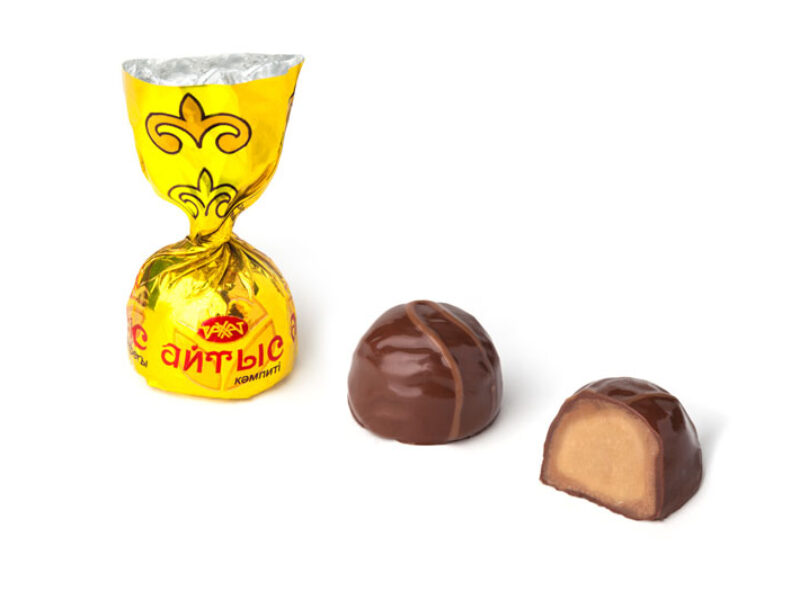 Composite dome-shaped fudge candy is coated with chocolate. The corps is coated with milk fondant mixed with cocoa powder and vanilla flavor. The filling is on the base of natural hazelnut paste.
№415
Food value (average number) 100g of product:
Energy value 1659 kJ
Calorie content 396 kcal
Proteins 2,8g
Fats 10,8g
Carbohydrates 76,0g
Ingredients: sugar, condensed milk sugared, glucose syrup, cocoa mass, cocoa oil, hazelnut paste, vegetable fats (palm oil, rape oil), water-holding agent – sorbitol; cocoa powder, ethyl alcohol, whole milk dried, whey solids, emulsifiers: soy lecithin, Е476, Е492; common salt, stabilizer – invertase; antioxidant – NovaSOL COF (tocopherol E307); aromatizers are identical to natural.
Storage temperature is (8-24)°С, relative air humidity should not exceed 75%.
Storage life is 8 months.