Otyrar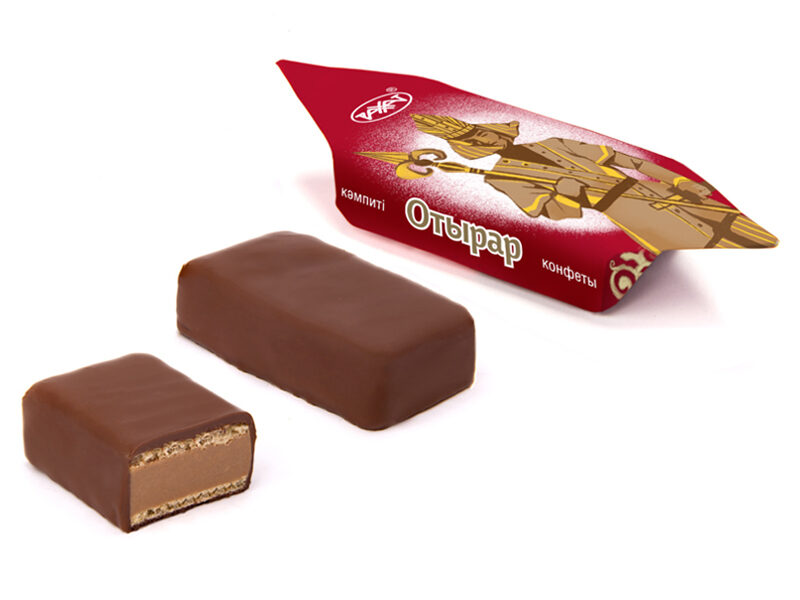 Two layers of waffles filled with vanilla flavored praline mixed with cocoa powder, storage life is 6 months.
№636
Food value (average number)
100g of product:
Energy value 2191kJ
Сalorie content 523 kcal
Proteins 6,9 g
Fats 30,2 g
Carbohydrates 57,8 g
Ingredients: sugar, vegetable fats (palm oil, soya oil), wheat flour, cocoa mass, peanuts ground, whole milk dried, cocoa oil, cocoa powder, emulsifiers: soy lecithin, Е476, Е492; corn starch, egg powder, common salt, aerating agents: baking soda, ammonium carbonate; antioxidant – NovaSOL COF (tocopherol E307); aromatizer is identical to natural, enzyme (protease). Storage temperature is (8-24)°С, relative air humidity should not exceed 75%.