04.06.2011
"Entrepreneur of the Year 2011"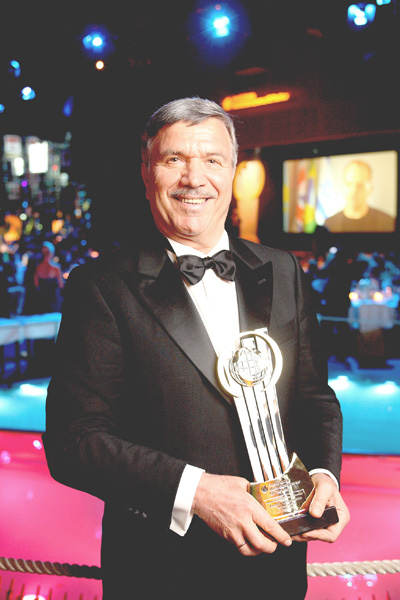 Established by Ernst and Young "Entrepreneur of the Year 2011" international competition awards ceremony was held on 4th June 2011 in Monte Carlo.
Anatoliy Popelyushko, President of Rakhat JSC and winner of Kazakhstan's 2010 "Entrepreneur of the Year" award, proudly represented the country at the international final of the "Entrepreneur of the Year" competition in Monte Carlo on 2-5 June 2011.
Anatoliy Popelyushko says: "Participation in "Entrepreneur of the Year" competition provided the opportunity to demonstrate our company's achievements and successes and Kazakhstan's as well, as a country willing to be open and integrate deeper in the international market. Our achievements are equal the contributions in our business development with applying advanced technologies and equipment and using an innovative approach to team work. This made it possible to deliver products competitive with leading international brands."
"Entrepreneur of the Year" is one of the world's most prestigious business awards for entrepreneurs. The unique award makes a difference through the way it encourages entrepreneurial activity among those with potential, and recognizes the contribution of people who inspire others with their vision, leadership and achievements.
As the first and only truly global award of its kind, Ernst & Young "Entrepreneur of the Year" celebrates those who are building and leading successful, growing and dynamic businesses, recognizing them through regional, national and global awards programs in more than 140 cities and more than 50 countries.
---