10.12.2012
"Azhar" National Prize of public recognition of the achievements of women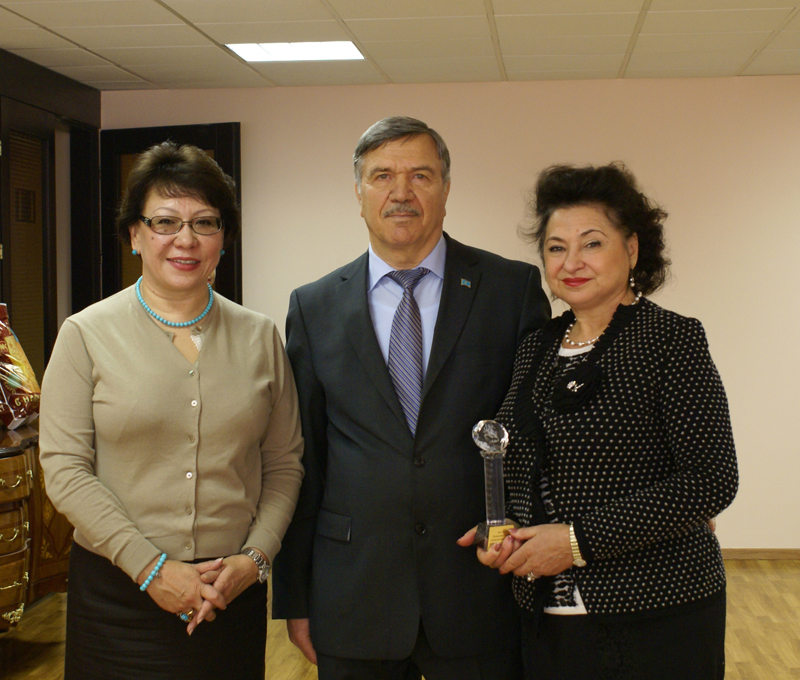 December 10, 2012 in JSC "Rakhat" in a solemn ceremony in "Rakhat" JSC Sarsembayeva R.B., the President of Kazakhstan Businesswomen Association, has presented chief technologist Khilchuk N.M. with memorable statuette by the results of competition "Azhar" National Prize of public recognition of the achievements of women. In her presentation Mrs. Sarsembayeva R. noted the part of women in modern society with their active life positions, high civic consciousness and patriotism.
"Azhar" prize is the main public award for women in the country working honestly and in good faith in the workplace, and whose efforts are worthy of respect and recognition.
Dear Natalya Mironovna!
Corporate management of "Rakhat" Joint-stock company and the whole large team whole-heartedly congratulate you on your well-deserved success; and wish robust health, happiness and prosperity! May your experience, strong qualifications and strong committal to your business be for the benefits of our company and country for many years.
---