10.01.2017
Сhildren's Art Competition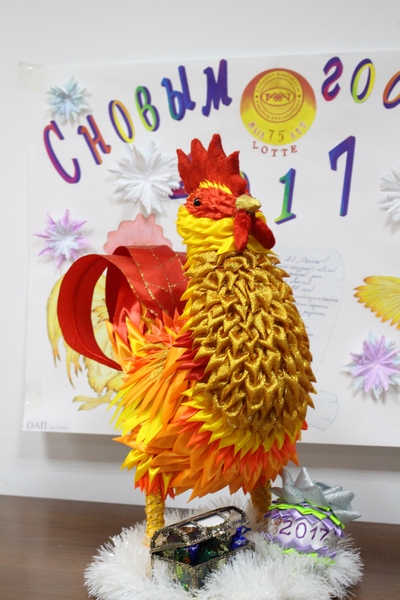 Over the years, the company "Rakhat" was held already became attractive children'sart competition. As a rule, it is usually dedicated to the New Year holidays, but in 2017 for the "Rakhat" factory will anniversary – it will celebrate its 75th birthday, and of course, this theme has found a bright reflection in competitive jobs.
Every year, the tradition of the competition is becoming increasingly popular. Such events give children an excellent opportunity to discover their talents, develop their creativity. In fact the inner world of the child, expressed in creative works, it carries a huge charge of positive emotions and helps to see the common sights in a new wonderful world.
This year for the first time also adults participated in competition. An employee of departments and production workshops took up the creative baton from the children cheerful and, must be confessed, pleasantly surprised colleagues with their abilities. Fantasy of adult participants of the competition was truly limitless – the works made in the technique of quilling, with buttons, beads, silk ribbons, rhinestones, glass mosaics and more to be seen on the stand.
All works of participants will be expressive and unique, without exception, are talented – each one a work of art, with their mood, character, style. Creation surprise and delight with original ideas and unusual performance. This competition once again presented us with a sincere smile and good mood.
At the end of the competition, all participants received prizes and gifts. Rewarding young competitors took place on the New Year's tree in the Theater after M.Auezov.
---