01.06.2010
"Children Planet" VIII festival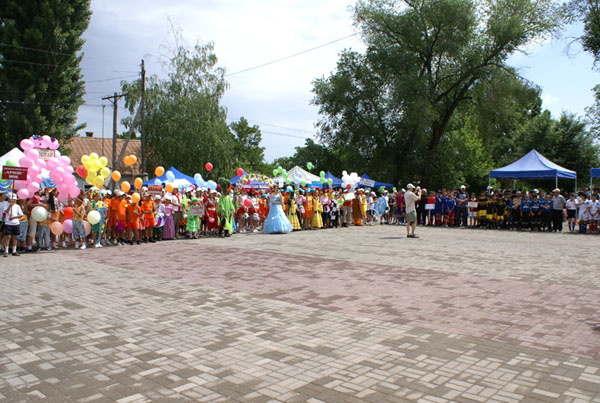 "Children Planet" VIII festival was held on the 1st of June 2010 in the Karaoy village of Iliyskiy district on initiative of "Bolashak""Children's Planet"_1  Non-governmental public association of clubs of children and adolescents.
About 2000 children took part in the festival. Program of festival included: "Leather ball" football tournament, "World as children see it" competition of drawings on the ground, "break dance" sport dancing competition, "Children's Planet"_2 song and dance competition, «Jolly starts» and "Fly kite" competition."Children's Planet"_3
Awarding was made separately in every nomination and in team event. All festival participants received sweet gifts from "Rakhat" confectionery. This was the seventh charitable action in support to festival.
Special Olimpics The branch of "Special Olympics Kazakhstan" in Special Olimpics Almaty held the sport and entertaining events in the Central amusement park with the assistance of "Rakhat" JSC.
At the end of competitions all young participants received sweet prizes from "Rakhat" JSC.
---