06.01.2011
Favourable tradition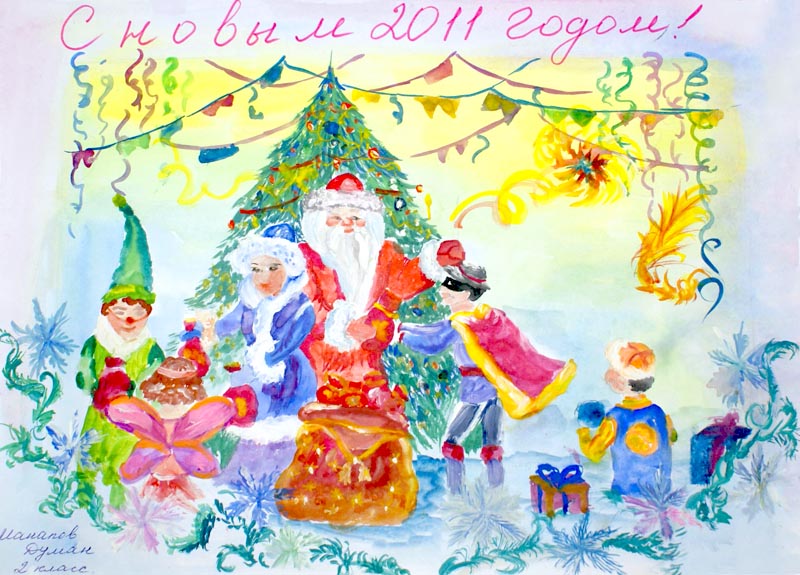 Competition of children's creations, related to New Year's holidays, which became favorite event for children and grown people, held in "Rakhat" JSC.Application Year by year this favourable tradition acquires wide popularity.
Snowman and the Bunny Time goes by, children grow up, which means that number of participants of this event increases steadily: this year there were 207 participants with their 600 works.Application  Most of children participated several times.
Nobody remained indifferent looking at stand with children's works. Once looking at creations of little artists, and you are getting into the wonderful world of fairy tale.Snowman Here you can find merry snowmen, Father Christmas and Snow Maiden, and great number of fairy-tale characters. Glade How much efforts, imaginations and forces are put in every creation! Different materials were used by children: coloured paper, watercolours,Girl with Christmas tree  wrappings of candies, fir cones, felts, wires, threads and mother's beads.Ded Moroz
Awarding of winners_1 Awarding of winners and participants of competition took place on the New Year's party in Kazakh academic drama theatre of Mukhtar Auezov.
---