28.12.2022
Altyn Sapa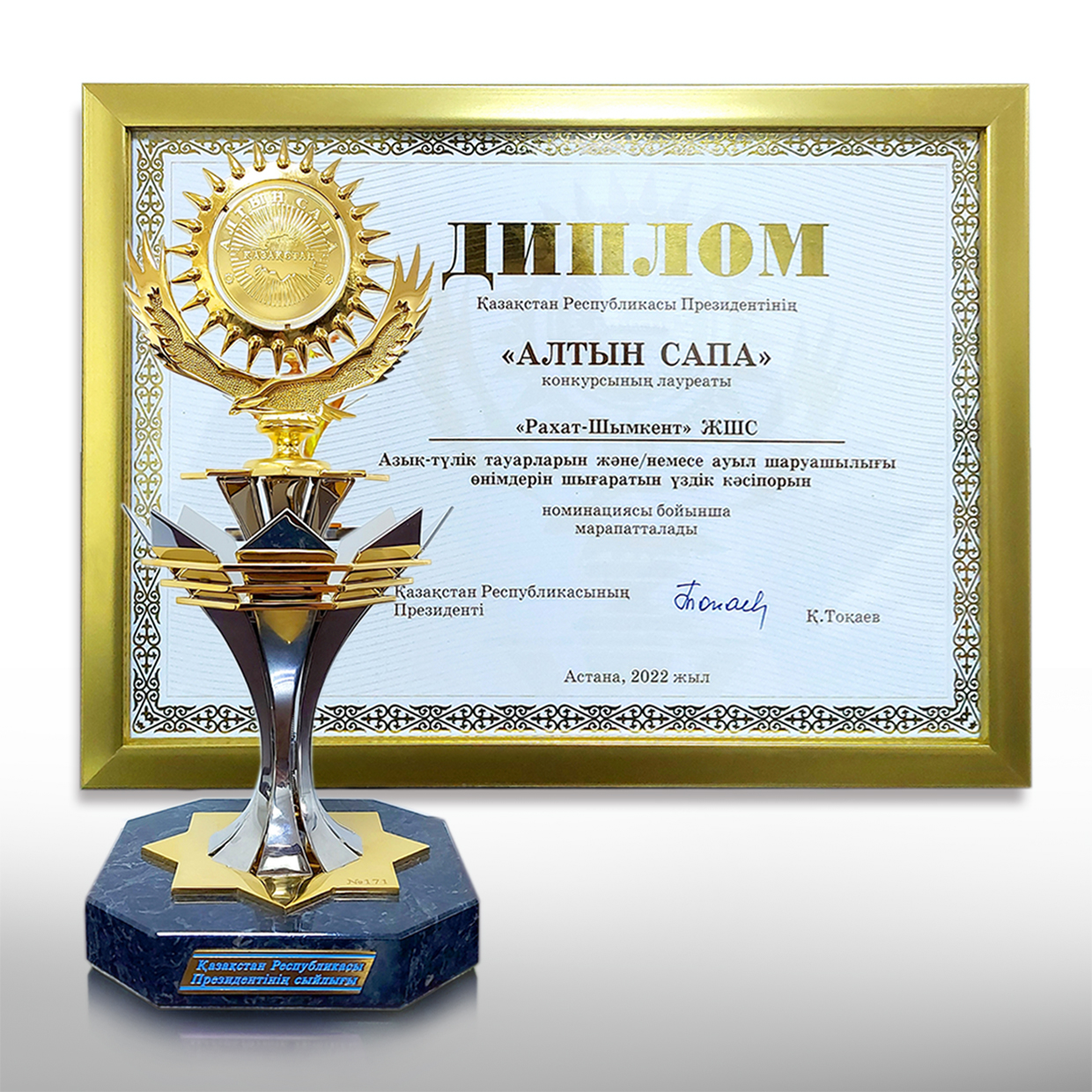 On December 7, 2022, Astana hosted a solemn ceremony of awarding the winners of the competition – laureates of the Altyn Sapa Prize of the President of the Republic of Kazakhstan. In the nomination "The best enterprise producing food and/or agricultural products" became Rakhat-Shymkent LLP.
The production of the first products at the Rakhat-Shymkent subsidiary began in 2001. with an assortment of only 10 items and in a short time achieved recognition in the domestic market.
In 2015, a project was implemented to increase production capacity, launched lines for the production of waffles, hard dough cookies, crackers. The next stage was the project for the production of waffle tubes.
In June 2019, a line for the production of jelly fruits was launched, and in September 2020, another project was implemented to launch a line of sugar and shortbread  cookies.
Today, the Shymkent Confectionery Factory, equipped with modern equipment, produces 6 types of products, the range of which is 125 items. The company successfully provides sweets not only in Kazakhstan, but also actively cooperates with buyers from neighboring countries – Uzbekistan, Turkmenistan, Tajikistan.
---