10.04.2018
СOMPLIANCE WITH THE HALAL STANDARD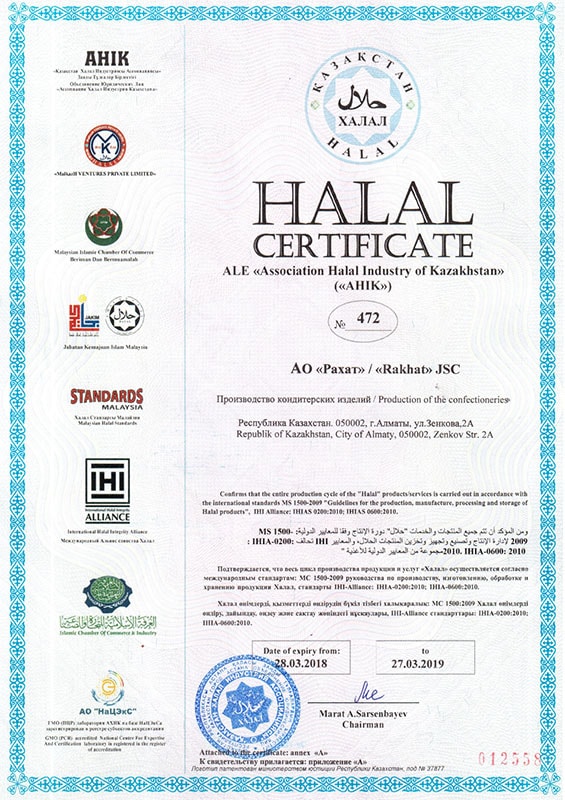 "Association "Halal Industry of Kazakhstan" confirmed the compliance with the Halal standard 178 products of Rakhat JSC, among them chocolate, candies, caramel, biscuits, toffee, wafers, as well as semi-finished chocolate production.
Experts of the Association inspect all stages of production of Rakhat JSC, including the Shymkent production site. A careful analysis of the documentation for raw materials and ingredients for the production of confectionery products was conducted.
On March 28, 2018 issued the certificate under number 472 valid until 27.03.2019.
---