08.04.2020
"Rakhat" JSC has launched a new manufacturing line for jelly in the city of Shymkent.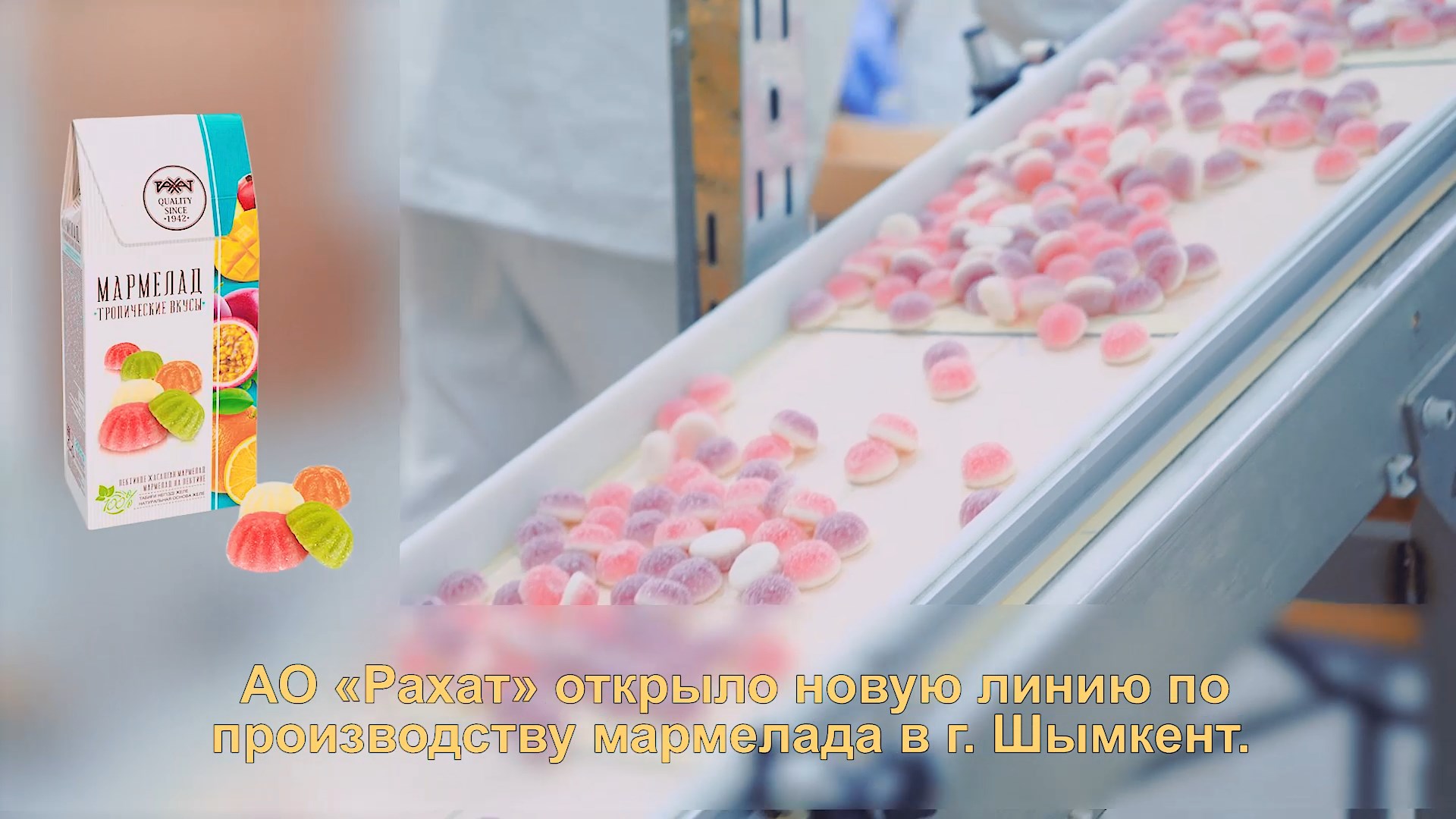 "Rakhat" JSC has launched a new manufacturing line for jelly in the city of Shymkent. The launch was implemented in a framework of the Memorandum of cooperation, which was concluded between the akimat of the city of Shymkent and "Rakhat-Shymkent" LLP last year in April.  
The project has brought 1,8  billion tenge investments to the production potential of the third biggest megapolis of national significance in Kazakhstan. Due to this launch, 80 citizens of the region will get jobs. The factory in Shymkent will be producing up to 1 ton of jelly per hour and up to 3,5 thousand tons per year.
Maksut Isakhov, Deputy Akim of the city of Shymkent:
«Todaywehavewitnessedthelaunchofnewmanufacturing line for jelly. The government has provided us support in the amount of 90 million tenge by subsidized credit rates. As I think, the sweet products of Kazakhstani brand, will make its contribution to promote the national image of the country for tourists, who come to visit the cultural capital of CIS, the city of Shymkent. Thus, I urge the "Rakhat" factory to expand their producibility, attract investments to the city and provide new jobs»
Konstantin Fedorets, Chairman of the Board of "Rakhat" JSC, told us about the company plans and the features of marmalade being produced at the factory of a southern megapolis:
«The consumer demand for the jelly production segment demonstrates a steady increase both at the national and international markets due to the trend of switching to the healthy confectionery with low sugar contents, including jelly. Launchofthemanufacturing line for jelly in the city of Shymkent is a strategic step for "Rakhat" JSC. Thecompany'sfurtherplansaretoincreasetheproducts assortment. Todaywehavealreadylaunchedtheproductionofnew sorts ofjelly based on the natural raw materials – agar-agar, pectin, gelatin according to the advanced technology».
Today the factory equipped with the modern equipment, is producing 6 types of products for more than 30 product names. More than 20 thousand tons of products were produced in 2019.
---