11.10.2019
Almaty is the latest offer from "Rakhat" JSC in the category of Light chocolate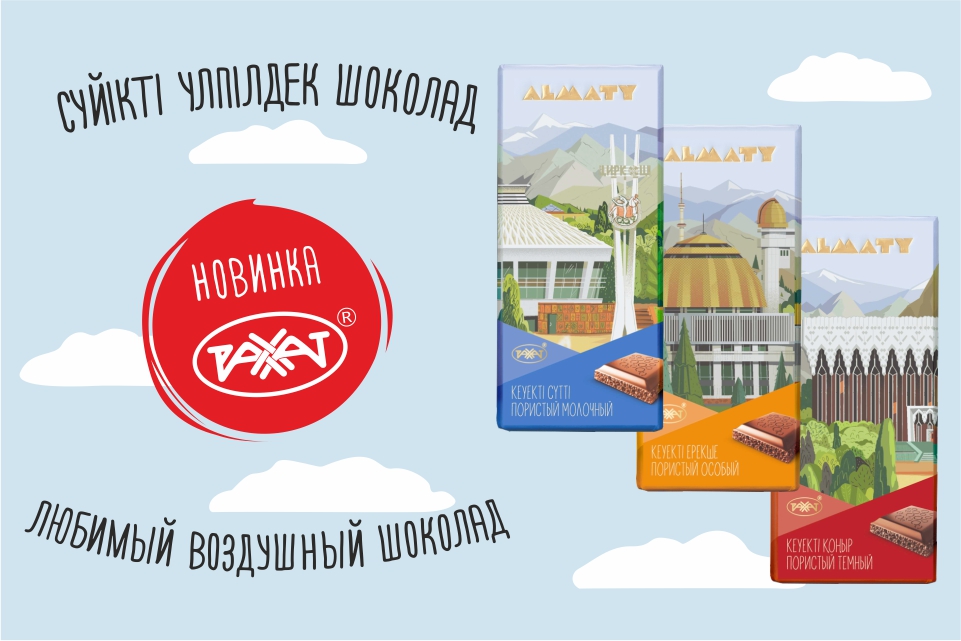 Almaty is the latest offer from "Rakhat" JSC in the category of Light chocolate. Illustrations for the design were created in collaboration with Murat Dilmanov, the talented Kazakh artist-illustrator.
Almaty milk is created for sweet delight real devotees. The cocoa products content is not less than 34%.
Almaty special has a delicate flavor with combination of crude cocoa and vanilla flavor harmony.
The value of cocoa products is not less than 44%.
Almaty dark is for devotees of chocolate with bitterness flavor and a cocoa content of 62%.
Chocolate is already available in all company shops of "Rakhat" JSC and all over the country shortly!
---