06.02.2014
ISM 2014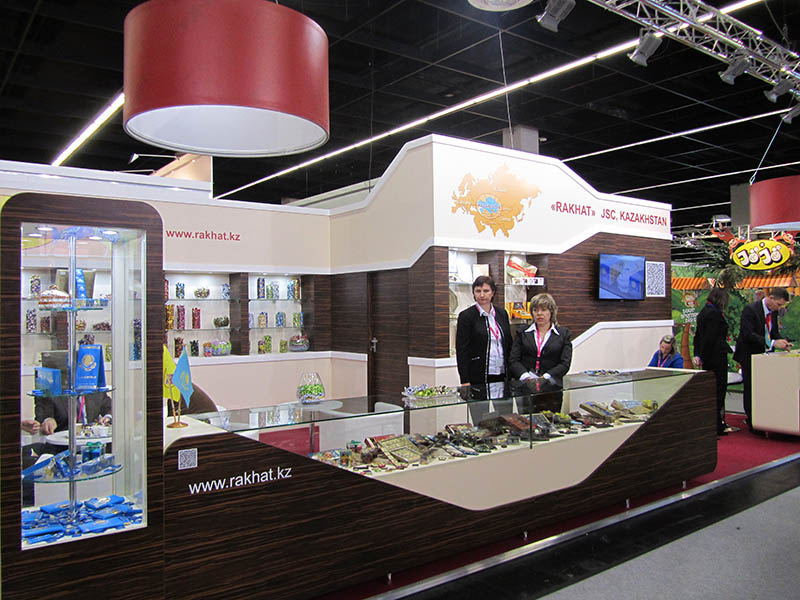 44-th international confectionery exhibition of ISM 2014 – took place in Cologne from 26 to 29 January, 2014, with a large number of exhibitors. In this year more than 1450 exhibitors from 70 countries have participated in a big and the most important confectionery fair in the world. ISM2
Among the exhibition participants there have been the companies returning to ISM after being absent several years which proves a significance of the exhibition among the world confectionery manufacturers.ISM3  Wide range of the products from chocolate and confectionery of all types to nourishing snacks have been presented by the market leaders, and also by the small and medium-sized companies.
ISM4 Along with the leading confectionery manufacturers JSC "Rakhat" has already presented its extensive exposition at the exhibition 8-th year in a row. At the stand have been held fruitful meetings and negotiations about cooperation on different directions with the many firms and companies.
At the stand have been presented wide range of our products including the new products such as «Medovoe zhele», «Medovoe molochko», «Medovyi sbor», «Medovyi tryufel». Various products of our factory have been tasted by the exhibition visitors.
---